Hello,
I'm trying to integrate a video with alpha channel but all my videos have a too high bitrate (>20Mbps). So I looked at the next article: https://support.intuiface.com/hc/en-us/articles/360007429871-Video-Asset#about-videos-with-a-transparent-background
In this article they show us the desired media encoder settings, as shown in the picture below:
My problem is that I don't have a PNG video codec under the Quicktime format?? As you can see in the image below: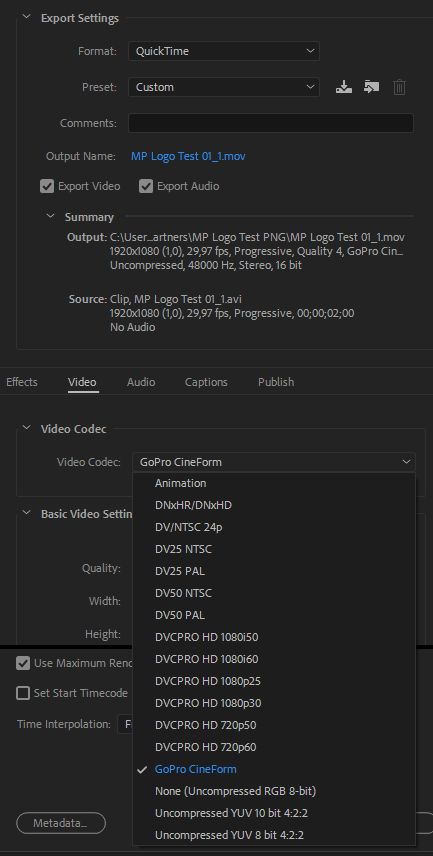 How can I properly integrate an AE animation into Intuiface?
Thanks in advance,
Kind regards,
Nicholas